THE BEST WAY TO SPRUCE UP YOUR TRUCK
Many people think that grille guards for your truck are just to look cool. There is no doubt that having a nice-looking grille for your pickup will turn heads, but there's much more to a grille guard than what the eye sees.
LINE-X of Macon offers exceptional exterior truck accessories, including truck bed covers, step bars, tool boxes, and grille guards. As our name states, we are also an authorized dealer for LINE-X, the manufacturer of the best truck bedliner in the industry. LINE-X spray-on truck bedliners offer superior protection from the elements and scratches, as well as offers a nice aesthetic as well. Contact our truck accessories store to get started today!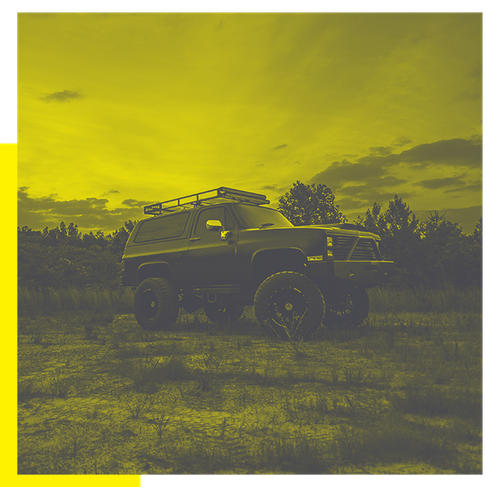 TYPES OF GRILLE GUARDS WE OFFER IN MACON
Ranch Hand Legend Grille Guard
Warn Stainless Steel Grille Guard
Westin Grill Guards
Grille guards are popular truck accessories. LINE-X of Macon is proud to bring you some of the highest-quality grille guards in the industry from some of the best names. Below are some of the benefits of investing in a grille guard. Contact us today!
BENEFITS OF TRUCK SEAT LINERS

Guards the Grille
These truck accessories were originally manufactured to help protect the front of your pickup, mainly the grille and the radiator that lies behind the grille. The grille of your truck and any vehicle's job is to allow air flow to your engine, while keeping out road debris that could harm your engine. The grille guard was implemented to protect this often-overlooked truck part. With LINE-X of Omaha's grille guards, you can rest assured that your grille will be protected, allowing for optimal performance from your engine.

Adds a Layer of Protection for Car Accidents
If you get into a minor fender bender at a low rate of speed, your front grille will protect the front of your pickup from damane. It might even only suffer a small dent, depending on where the front of your truck was hit. Another name for grille guards is brush guards because when you are driving through a forest or a field, they keep the branches and tall grass from hurting your pickup truck as well. However, in a high-speed car crash, your grille guard will most likely be smashed into your grille, which could cause more damage.

Easy to Accessorize
When you own a pickup truck, you usually want to invest in aftermarket truck accessories in order to not only customize the look of your truck, but also to have it suit your needs better. Grille guards do not interfere with other needed exterior truck accessories, such as a tow hook, LED lights, other auxiliary lights, and more. Sometimes tow hooks will come with the grille of your pickup truck because the grille is mounted to the hooks. Plus, the grille guard is the perfect truck accessory to add other custom features, such as a cool hood ornament.
CHOOSE LINE-X OF MACON FOR ALL OF YOUR TRUCK ACCESSORIES TODAY
LINE-X of Macon has years of experience in helping customers in the Macon, Georgia, area with all of their interior and exterior truck accessory needs, from spray-on bedliners offered by LINE-X to seat and floor liners, tool boxes, grille guards, coolers, and so much more. Whether you use your pickup for work or play, we've got your needs covered. Our team can help you sort through which truck accessory is best for your needs. If you are looking to add to your truck's look or functionality, give our team a call today!
What Are You Waiting For?
Get in touch with your Top Rated Local® LINE-X so we can start working with you today!