Anything Worth Protecting is Worth Overprotecting
Our standard LINE-X® spray-on bedliners are lab-tested and lifetime-guaranteed to protect your truck bed from most anything you can think to put it through. LINE-X® XTRA with DuPont™ KEVLAR® technology, can match any color, which means tough just got tougher AND prettier.
DuPont™ KEVLAR® is up to five times stronger than steel, making your truck bed stronger than just about anything you can put in it.LINE-X ReNew ™ wants to breathe new life back into your tired, weak and old worn-out truck bedliners. Throw on a coat of LINE-X ReNew™ to raise the muscle and durability of your old truck bedliner to the protection level of a LINE-X spray-on bedliner. ReNew™ has been awarded the 2008 North American Truck Bedliner Product of the Year Award by Frost & Sullivan for its ability to make old new again.
LINE-X Spray-On Bedliners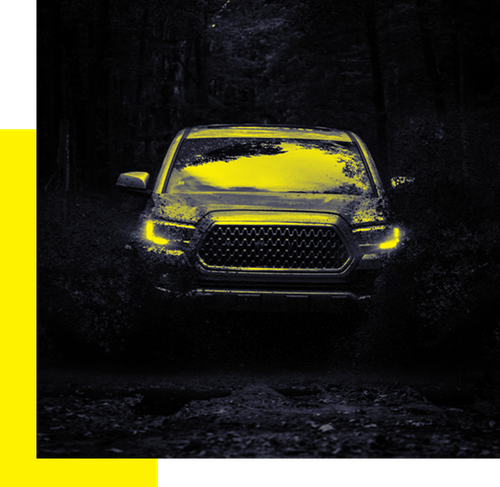 USES OF LINE-X BEDLINERS
Automotive
Recreation
Agriculture
Commercial
Residential
Industrial
Manufacturing
LINE-X truck bedliners are superior products that are built to last. You don't offer a lifetime warranty if you believe you'll have to be constantly replacing your product, or you'd lose money and go out of business. LINE-X offers a lifetime warranty on our truck bedliners because we believe they are superior to all others. These spray-on truck bedliners are applied by expert technicians who ensure your truck bedliner is installed correctly. In addition, our truck bedliners are designed for everyone, from the farmer and hunter to the construction business owner and the weekend warrior. In essence, if you own a truck, you need a LINE-X spray-in bedliner today.
LINE-X of Macon offers superior truck bedliners for your vehicle. All of our truck bedliners are upheld to a rigorous standard, meaning if it's not done right, we'll fix it. We guarantee that our LINE-X bedliner will not crack, bubble, or flake. Every part of the process is handled with precision, and we ensure every inch is covered in our top-notch bedliner. We wipe down the surface first to remove all of the dirt, dust, and grime.
Then we remove your truck's tailgate, as well as the inner panels that we don't want to be sprayed. Once everything is taped off to protect that surface, we get to work. We scuff the surfaces to ensure a strong adhesive bond, cover everything else with plastic, and then we begin to spray. The whole process takes less than two hours. Since LINE-X spray-on bedliners dry within seconds, your truck is ready to drive home and ready to tackle the elements in 24 hours.
THE BENEFITS OF LINE-X SPRAY-IN BEDLINERS
The benefits of LINE-X of Macon's spray-in bedliner are astounding.
Your truck's bed will be protected from staining from harsh chemicals.

LINE-X spray on bedliner is environmentally-friendly and free from harmful VOCs.

You can choose from many colors.

Your truck bed will be more impact-resistant.

The noise coming from the bed of your pickup will be less.

A permanent bond will be formed.

You won't have any cracking, bubbling, or peeling.

Leaks, rust, and corrosion will be prevented.

It is aesthetically-pleasing.

Provides a non-skid surface for your cargo area.

Your truck bed will be protected from scratches, dings, scrapes, and more.
CHOOSE LINE-X OF MACON TODAY
LINE-X of Macon is proud to offer the best truck spray-on bedliners on the market. No one can beat the longevity, durability, and reliability of our product. When you invest in our truck spray-on bedliner, it will be the last one you ever will need. You won't have to worry about your groceries shuffling around or your tools jostling.
In essence, you'll have a whole cargo space that not only can haul large objects, but can help ensure they aren't damaged as well. Whether you use your pickup for work or play, you need a top-notch spray-on bedliner. It increases the value of your pickup, and once you install one, you'll wonder how you went so long without one. Call LINE-X of Macon today for your appointment!