Many people purchase a truck because they love the fact that they can use it to haul their stuff around. From plants and work tools to their dog and fifth-wheel trailers, having a truck bed allows you to do a lot more. That being said, many people still want to be able to have a covered space to haul other items, such as their groceries, luggage, strollers, and more. That's where Tonneau covers come into play.
Tonneau covers are versatile truck bed covers that come in many styles. LINE-X of Macon is an authorized LINE-X dealer, offering the best truck bedliners in the industry. We also offer dozens of Tonneau covers to suit your needs, as well as other exterior truck accessories. Stop by to see our selection, or call for more information today!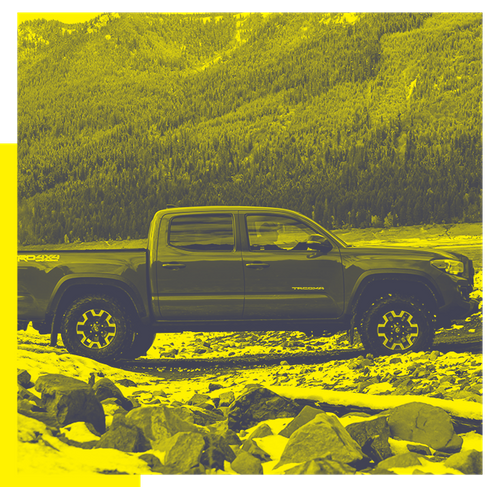 TYPES OF TRUCK BED COVERS WE OFFER
Snap/snapless

Soft folding

Soft rolling

Hard folding

Hard rolling

Retractable

Lids or hinged

Truck caps
Truck Tonneau covers offer a wide range of benefits for the user. LINE-X of Macon is proud to be able to help you outfit your truck so it better suits your needs. Below, we'll take a look at a few of these benefits. Visit us in Macon today!
BENEFITS OF TONNEAU COVERS

Removeable
One of the major benefits of a Tonneau cover for your pickup truck is that it is not necessarily a permanent fixture to your truck. Thus, you can still use your pickup truck to haul around awkward-shaped items, such as mattresses, furniture, and gym equipment, while still having a covered bed when you need it. Most Tonneau covers are easy to install and thus easy to remove.

Offer Sound Protection
How many times have you been driving down the highway and stuff in someone's pickup truck in front of you flies out? Probably too many times to count. You've probably also seen pickup trucks pulled off the side of the highway and the driver out retrieving items as well. A Tonneau cover will ensure your cargo items don't fly out while in transport. It also offers protection from the elements.

Offer Security
It's super easy to steal items out of the back of a pickup truck, even in broad daylight, because it takes less than 30 seconds for the most part. By having the items in your truck bed covered and preferably locked, you'll keep them safe from thieves. Furthermore, a truck bed cover helps to prevent your items from shifting as much while in transport. This also offers them security from damage.
CHOOSE LINE-X OF MACON FOR YOUR TRUCK BED COVER NEEDS
LINE-X of Macon truly has your truck bed cover needs met with dozens of options to choose from. If you are looking for the ultimate in removable truck bed covers, our soft folding or rolling bed covers fit the bill nicely. Simply roll them up when you need to haul and then roll them back down when finished. Our retractable truck bed liner functions in the same way. If you like the look of a hard truck bed liner, we offer hinged Tonneau covers that get the job done with a polished look that makes your truck shine.
LINE-X of Macon also offers truck bedliners. If you are looking for a LINE-X bedliner and a truck bed cover, we can install both for you at the same time, which helps to minimize the amount of time your truck is in the shop. Simply give us a call, and we'll let you know our availability.
For all your interior and exterior truck accessory needs in Macon, call us today!
What Are You Waiting For?
Get in touch with your Top Rated Local® LINE-X so we can start working with you today!